Hong Kong listed companies may be required to suspend trading for various reasons...
---
Hosted by The Hong Kong Society of Financial Analysts Ltd.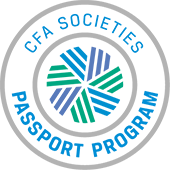 Global CFA Society Passport Event
Hong Kong listed companies may be required to suspend trading for various reasons. While there are legitimate reasons such as dealing with sensitive information, there are also cases of involuntary suspension triggered by queries from the regulators and auditors, and at times, even allegations from the short-sellers.

The seminar will cover:
Summary of Grant Thornton's sixth fraud survey
Case studies and analysis of suspended listed companies, as well as insights into resumption of trading
Recent trends in regulatory enforcement actions
Suggestions on how to effectively tackle queries from various stakeholders
Q & A
1 CE
CFA Institute members can claim CE credit by providing their CFA Institute ID number when registering.
Speakers
Mr. Barry Tong is a partner of advisory services at Grant Thornton Hong Kong Limited, a member firm of Grant Thornton International Ltd. He is also the National Head of M&A Transaction Advisory Services (TAS), the Joint Asia Pacific Head of TAS, the Leading Partner of the Agricultural and Food Industry in China, and a member of Global TAS Steering Committee and APAC Forensic Steering Committee.

Barry is in charge of both Transaction and Forensic Practices at Grant Thornton Hong Kong. As a Certified Public Accountant (CPA) for two decades and the president of the Hong Kong Chapter of the Association of the Certified Fraud Examiner (CFE), the largest global forensic organization, Barry has testified as an expert witness in Hong Kong Courts and has been involved in Dispute Resolution, Restructuring and Forensic Investigation since 1998.

Barry helps his clients at all stages of the deal cycle, from pre-deal due diligence and SPA support, to purchase price negotiations and post-deal dispute resolution.

Barry's specialist team has extensive experience of advising either party to a transaction and of acting as independent expert to determine matters in dispute.

Barry is a Fellow of Hong Kong Institute of Certified Public Accountants (HKICPA). He is also one of the few insolvency practitioners accredited by HKICPA with the Special Designation in Insolvency.

He is a Certified Fraud Examiner (CFE). He is also a member of the Forensic Interest Group of HKICPA.
Agenda
Location
Venue
The Hong Kong Society of Financial Analysts
14/F, BOC Group Life Assurance Tower, 136 Des Voeux Road Central, Hong Kong